Properties For Rent In Sydney, Paddington
& North Sydney
Rental Properties Sydney
Local Agency Co. offers a selection of rental properties in Sydney, find apartments for rent or homes for rent.
 
We offer both unfurnished and furnished rental properties in Sydney for long term leasing, with most properties been for a minimum lease period of 6 months.
Why select one of our rental properties in Sydney?
We're not like MOST AGENTS!
We make it easy for you to rent a property from us and explain the whole process to you with emails and videos. We will ensure you have a good renting experience with our office and will respond back quickly to you if you have any questions or issues.
We look forward to helping you.
Click on APPLY NOW to get started with your application form for a rental property in Sydney.
APPLY NOW
When is the best time to rent out a house or apartment in Sydney?
Rental Properties Sydney: When should I rent my property? 
There is definitely better times to rent out your property, however we understand that sometimes this is just not possible. The rental market changes from month to month and year to year. The main factors that impact on the rental market are, the number of available rental properties, interest rates and the performance of the sales market.
Rental Properties Sydney: So when are the best and worst months? 
I would say that January is the best month and December would be the worst month. At the start of the year we find that a lot of people want to move into new properties. So January, February and March are all active months and a great time to find a new tenants. December is clearly the worst month as most people's focus moves to holidays and the festive season. Last year we showed vacant properties over the December / holiday period and found our most successful day was Thursday 27 December. People were on holidays and were wanting to find a rental property.
Rental Properties Sydney: Any other standout months? 
Over the last 2 years we have noticed that May, July and August have been also been very active months for finding new tenants.
Any other months to avoid? 
Clearly our data shows, that in September, tenants are not really that interested in moving.
Rental Properties Sydney: What about if your investment property is located in a beach side suburb? 
It is better to rent out during the warmer months like January, February, August, September, October and November. Definitely avoid the winter and colder months.
How long will it take to find a new tenant? 
This really depends on the property and the price range, however well priced rental properties are generally leased within 2-3 weeks.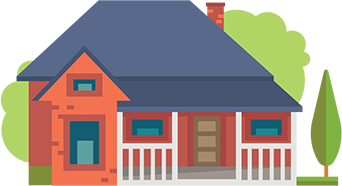 The current listing of our rental properties in Sydney & Paddington:
Situated directly opposite Centennial Parklands, this double-fronted freestanding family home...Read More→
Commercial Properties Sydney
Are you looking for the ideal investment or the perfect...Read More→
For Sale

For Sale - Price on application
So whether you're looking for less space than you current...Read More→
– Great value, secure modern office space in Minton House...Read More→
– Great opportunity to secure modern office space in Minton...Read More→